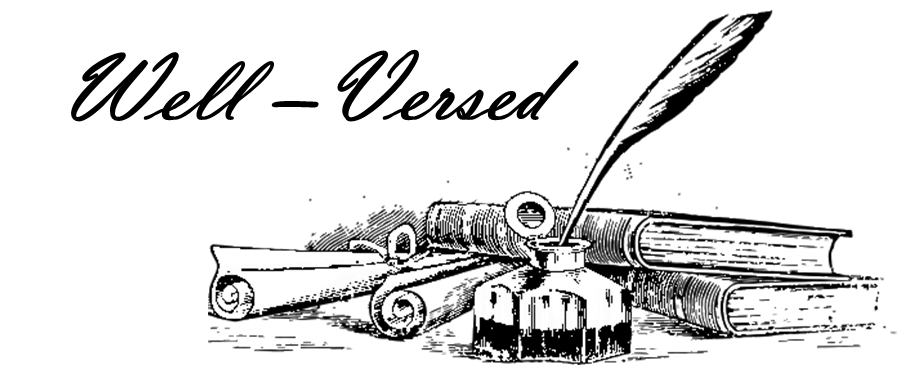 Check out this month's edition of Well-Versed, a monthly reading of poetry in the public domain by Chris Libby.
Listen to this month's episode below, and check out past episodes at the links below. Well-Versed can also be found on Spotify.
---
Episodes
November 2023: "Lovely as a Tree"
October 2023: "Quoth the Raven"
September 2023: "Metapoetic"
August 2023: "Hush-a-by"
July 2023: "All Together Now"
June 2023: "Found in Translation"
May 2023: "Nights to Remember"
April 2023: "Iamb What I Am"
March 2023: "Menagerie on the March"
February 2023: "Ode to the Odd"
January 2023: "Easy Wind and Downy Flake"
December 2022: "Sounds of the Season"
October 2022: "By the Pricking of my Thumbs"
September 2022: "An Interesting Turn of Phrase"
August 2022: "Sumer Is Icumen In"
July 2022: "Oceans of Possibilities"
June 2022: "To the Moon and Back"
May 2022: "In the Beginning..."
---