Librarian's Corner
Early August 2022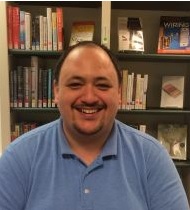 Growing up, and for most of my adult life as well, I'd never experienced anything like an Old Home Week—not even an Old Home Day! It wasn't until I first found my way to Freedom that I discovered what it was. And now here I am, someone who actually lives in Freedom..Is Old Home Week just a sneaky way to convince people to move here?
The idea of Old Home Week wasn't so much to get people move here, but get them to come back, to remember fondly whence they came, back where it all began. And New Hampshire is indeed where it all began! For anyone who, like me, needs a bit more background into the Old Home Week phenomenon, I'd recommend this article from the New Hampshire Municipal Association, and this article from the New England Historical Society. If you want to know more about Freedom's Old Home Week—or the schedule of events—look no further than the Old Home Week website.
We've got some special events happening during Old Home Week that you won't want to miss!
On Wednesday (Aug 3), entertainer Steve Blunt will be giving a performance at the Freedom Elementary School gym at 10am called Down by the Bay: Songs in the Key of Sea with ocean-themed songs & stories, and a chance to "Do the Octopus"!
On Friday (Aug 5), Squam Lakes Science Center will be presenting Turtles of New Hampshire outside at the Freedom Elementary School at 3:30pm (or in the gym if it's raining…which doesn't look likely, if the current forecast holds). You'll get to meet several live turtles, all native to New Hampshire: how to tell them apart, where they live, what they eat, and even what they do in winter. Make sure to wear your sunscreen and bring shade if you need it!
And, of course, the long-anticipated Friends of the Library book sale will be happening Friday & Saturday (Aug 5 & 6)! Which, I have to admit, will be a bit of a relief—everyone's been so generous, we're running out of space in the staff room for all the books that will be available! The book sale will be out on our lawn, as will the bake sale, so you can satisfy your need for books and sweets in one trip! Check the Summer Reading page of the website for hours on the sales—you won't want to miss out on either!
---
---