Librarian's Corner
Early October 2023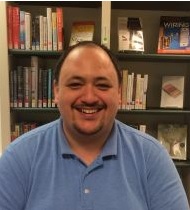 The leaves, they are a-chagin', and the chilly evenings are a sure sign that Fall has settled over New England. Other sure signs include skeletons popping up on doorsteps, pumpkin spice everything, and a couple of annual events at the Library.
First up is our annual candy collection. Each year we collect candy to help the village prepare for the influx of children who descend on the village Halloween night for a healthy dose of treats. These supplies supplement those of the village residents to ensure there's enough candy to go around. If you have the means to donate this year, we'll be accepting donations of sealed, wrapped candy until October 21st. Thank you so much for any help you can give us in hosting a happy Halloween!
The beginning of fall also marks the arrival of Banned Books Week. As described by the American Library Association, "Banned Books Week celebrates the freedom to read and spotlights current and historical attempts to censor books in libraries and schools." Challenges to books have been on the rise over the past couple of years, and Banned Books Week is a great time to reaffirm the Library's commitment to the ALA's Freedom to Read statement.
We've had a slew of new books coming in lately, and it might be the perfect time to find just the right book to curl up with. (No pumpkin spice books yet, though.) Early fall seems to be a popular time for putting out books, so definitely stop by to see what we've picked up. And as always, if you think there's something that might make a good addition to the collection, let us know! Many of the books we get over the course of the year are from patron recommendations.
Enjoy the arrival of fall, and make sure to stop by the Library to say hi!
---
---